Location
---
The Horizons in Molecular Biology 2023 Symposium will take place at the Faßberg Campus of the Max Planck Institute for Multidisciplinary Sciences in Göttingen, Germany. The scientific sessions will be held in Manfred Eigen lecture hall. The career fair, and poster sessions will take place in the foyer in front of the lecture hall. As during the previous Horizons symposia, there will be many opportunities to discuss science with your fellow participants, in a casual and friendly atmosphere.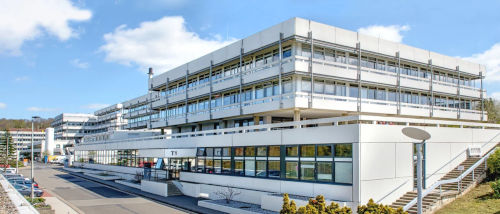 How to get there
Adress: Am Fassberg 11, 37077 Göttingen
The MPI-Nat Faßberg Campus can easily be reached from the city center with the busses of the lines 21, 22 to Nikolausberg and the line 23 to Faßberg.