Workshops
---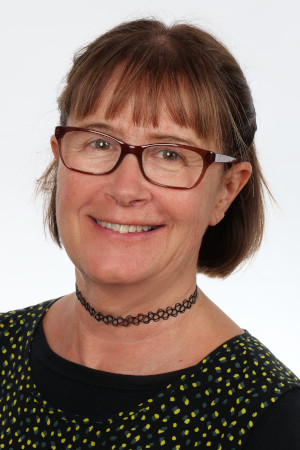 Writing an Effective CV and Covering Letter for Academia and Industry
Sarah Blackford is a qualified higher education career consultant and certificated coach with a background in scientific research, education and academic publishing. A Senior Fellow of the Higher Education Academy, Sarah specialises in providing career development education to PhD students and early career researchers and has been delivering career workshops and 1-2-1 coaching for over 25 years in research institutions, universities, EU consortia and doctoral training programmes. Now based in Germany, with her own independent consultancy (2017), Sarah offers in-person and online courses based on her book, 'Career planning for research bioscientists'. Much of her advice and resources are published on her blog, www.biosciencecareers.org and she is an active LinkedIn member and co-founder of the 'Careers Advisers supporting Researchers in Europe', CARE group. As a registered career practitioner with the Career Development Institute and the Association for Graduate Careers Services, Sarah adheres to a recognised ethical code of practice.
Career Fair Speakers
---
Gloria Fuentes
Gloria Fuentes is the founder of The Visual Thinker, LLP. She studied Organic and Physical Chemistry and holds a Ph.D. in Molecular Biology and Enzymology. However, she has worked most of her scientific career at the intersection of Structural Computational Biology and Biomedicine. Her life as a researcher has taken her to different countries as diverse as the UK, The Netherlands, Spain, Singapore, and Japan. These experiences have given her an eclectic way of understanding her science and life. After her maternity, she decided to make some changes as well in her professional life and dove into the illustration and animation world to combine her fascination for science with her passion for more artistic avenues. She committed herself to solve the scientific communication problem between her former peers and society. Her motto is: "Let's unleash creativity to bridge the gap between science and society. If I can illustrate it, you can understand it."
---
Jaime Hibbard
Jaime Hibbard holds a Ph.D. in Molecular Biology from the University of Texas at Austin, where her research focused on characterizing protein complexes in cilia during embryonic development. After completing her doctoral degree, Jaime transitioned to the business sector and is now a strategy consultant at L.E.K. Consulting. At L.E.K., Jaime applies her molecular biology expertise to help clients in the life sciences industry develop new research tools and diagnostics, launch products successfully, and grow their businesses. She has a particular interest in proteomic tool development and commercialization.
---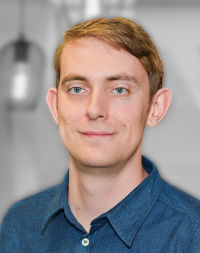 Stuart King
Stuart King is the Research Culture Manager at eLife, an open-access journal that reviews preprints in the life sciences and medicine. Based in Cambridge, UK, his role supports eLife's ambitious agenda to improve the way research is reviewed and communicated, and to promote openness, integrity, equity, diversity and inclusion in research too. Stuart is also a member of the Steering Committee for the San Francisco Declaration on Research Assessment (DORA), an international initiative that seeks to drive reform in how research and researchers are assessed; and he holds a PhD in plant-microbe interactions from the John Innes Centre in Norwich, UK.
---
Jonas Lohse
Jonas joined OmicScouts, a spin-off company from TU Munich, as a Senior Scientist in 2018 as his first engagement after leaving academia. He leads the Chemical Biology group since fall 2021 in his current role at OmicScouts to provide cutting edge proteomics analyses as a service to clients from the pharmaceutical and biotech industry. Jonas completed his studies in Molecular Biotechnology with a master's degree in 2012 having specialized in the synthesis and evaluation of novel kinase inhibitors. Subsequently, he completed his PhD studies at the University of Groningen having worked on establishing selective protein labelling strategies.
---